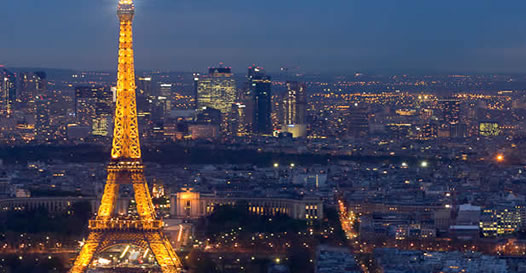 Short term rentals in Paris
If you're planning a long or short term rental in Paris, renting a condo instead of staying in a hotel is the best option. You will have more space to relax and enjoy your home away from home like a local. Renting a vacation apartment is a smart choice especially if you're traveling with kids or friends.
You can find some of the best bargains on vacation home rentals online. I have used Paristay.com website and the service provided was excellent. I filled in a request form and my contact replied quickly. He answered all my questions and gave me good advices. For instance, if you have a larger family or you're not sure what neighborhood you want to be in, it might be easier to deal with a rental agency which will help you finding an appropriate accommodation. You can check out the location on a map on the website so you know how convenient it is. Ask the agent about the location/area and what's nearby. If you have kids, ask if there are parks close by. Also confirm what floor the apartment is on and whether the building has an elevator.
Once your choice is made, you can read the lease contract in English, and sign the French version. After all the paperwork is done, you need to arrange a time to meet the owner or his representative and pick up the keys. That person will show you around the rental and may be able to give you tips about the neighborhood (nearest grocery store, pharmacy, and good places to eat). On departure, it's expected that you leave the place clean and in good condition. All in all, everything went smoothly and I will definitely use Paristay.com again in the near future.
---